By Kenny Stewart on 2015-06-01
Filming for SPECTRE continued in London over the weekend, with scenes being shot in Westminster and other central parts of the capital.
The official 007 social media accounts posted a picture from filming on Saturday afternoon at the Government Offices Great George Street, which is thought to have involved Daniel Craig and Naomie Harris. Scenes were captured later in the day at nearby Great Scotland Yard, which was also used in SKYFALL.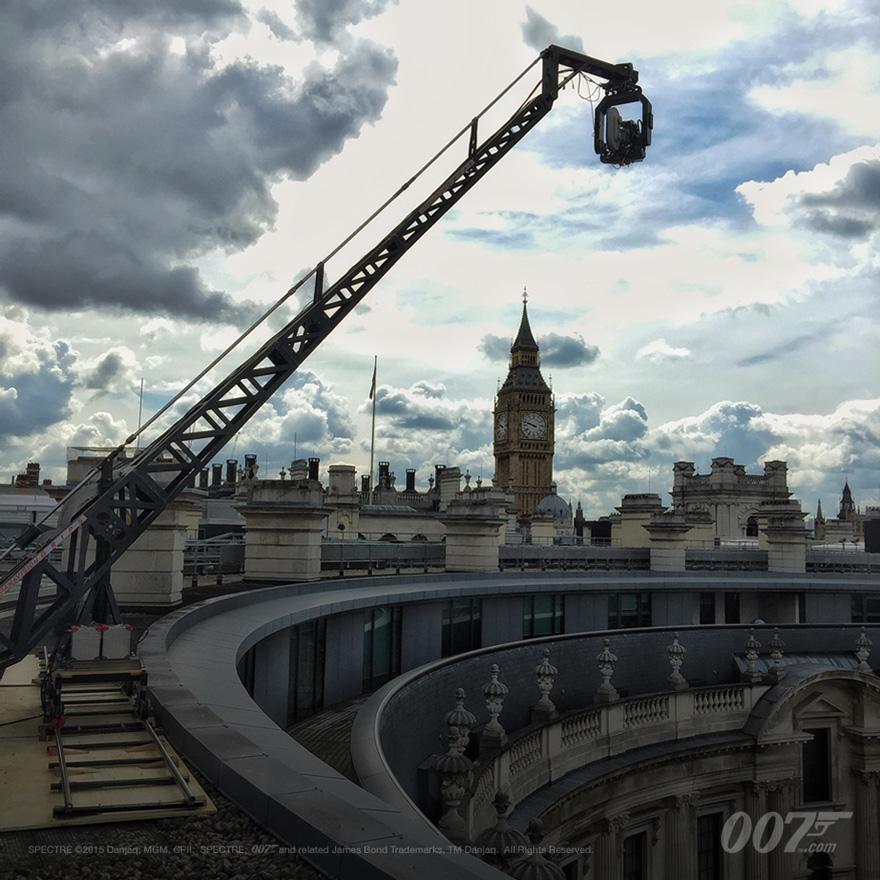 On Sunday evening, London's famous Trafalgar Square was, very unusually, sealed off to the public to allow filming to take place.
More scenes are expected to be filmed across the capital for the next couple of weeks, including more helicopter stunts close to the River Thames.